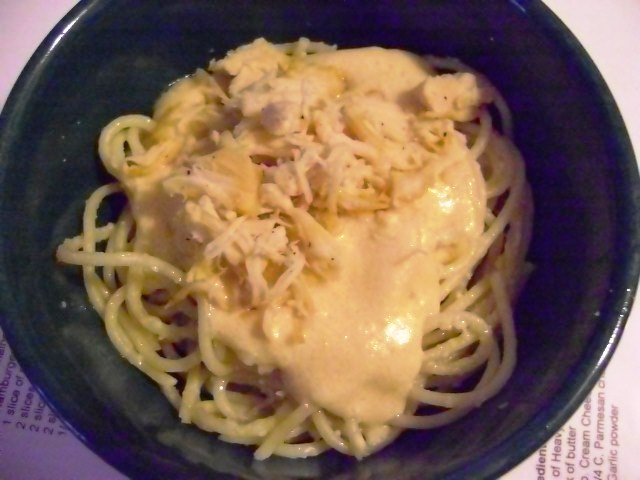 1 pint of heavy cream
1 stick of butter
2 Tbsp. cream cheese
½ c. Parmesan cheese
1 tsp. garlic powder
In a saucepan combine butter, heavy cream, and cream cheese. Simmer this until all is melted and mixed well.
Add the Parmesan cheese and garlic powder.
Simmer this for 15-20 minutes on low.
You may wish to season with a little salt and pepper.
Top with grilled or shredded chicken breast.
Serve over pasta.