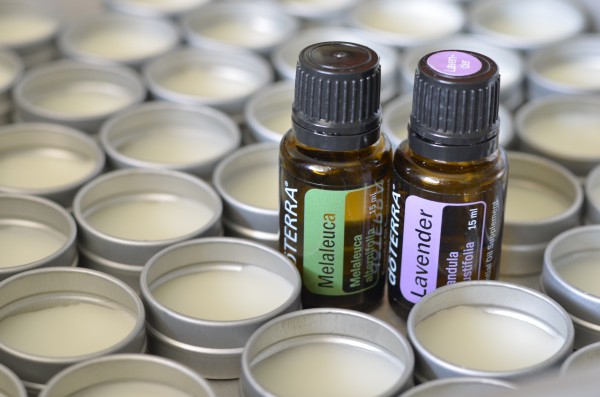 ½ oz. beeswax
3-1/2 oz. fractionated coconut oil
3 drops doTERRA Melaleuca
3 drops doTERRA Lavender
Put the beeswax in a glass measuring cup and place in the top of a double boiler.
Gently melt over simmering water, stirring until smooth. It may take a few minutes so be patient.
Slowly add the Fractionated Coconut Oil.
Remove from heat and add the essential oil, and stir.
Pour into glass jar and allow to set.